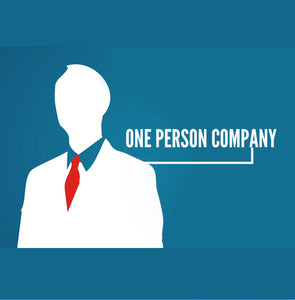 One Person Company (OPC) Incorporation
Regular price Rs. 20,000.00 Rs. 15,000.00 Sale
Running your own business but need company status? Register as OPC!
Filing of E-forms
Name approval (INC-1) including one resubmission
Issue of Incorporation Certificate
Includes Government Fees & stamp duty upto Rs. 1 Lakh Authorized Capital
Excludes foreign national / Body Corporate as director or business needing RBI/SEBI approval
One Person Company (OPC) concept allows single founders to enjoy the status of a company. Forming a OPC helps to have full control over affairs of the business while keeping the liability limited.
This plan is designed to get your business registered as an OPC. All the compliances incidental to OPC registration with formal authority are covered in the plan.
Who should take this package?
Entrepreneurs who wish to form a company with limited liability
Proprietorship firm looking to get status of a company
What services are covered in this plan?
Filing of E-forms with the Registrar of Companies (ROC)
Director Identification Numbers (1 no.)
Digital Signature Certificates (1 no.)
Name approval (INC-1) including one resubmission
Drafting of Memorandum of Association (MOA) & Articles of Association (AOA)
Issue of Certificate of Incorporation
PAN Application
TAN Registration
Includes Government Fees & stamp duty upto Rs. 1 Lakh Authorized Capital
Excludes foreign national or Foreign Body Corporate as a director OR business that need approval from RBI, SEBI or IRDA for incorporation
Document's to Be Submitted :
Address proof of directors - Your Passport, Telephone Bill
Photo ID proof of directors - Pan Card , Aadhaar Card
Specimen signature
Self declaration about your directorship in other companies
Rent agreeement of your registered office
No objection certificate from the owner
Ownership proof - Sale Deed
How it's Done :
Purchase of Plan
DSC & DIN Application
Company Name Reservation
Filing of application with Registrar
Receipt of Incorporation Certificate
Approximate 20 Days