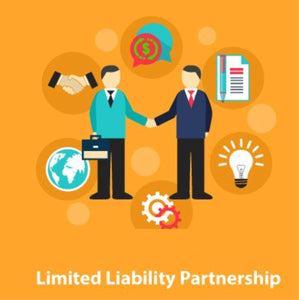 Limited Liability Partnership (LLP) Registration
Regular price Rs. 15,000.00 Rs. 10,000.00 Sale
Running your business with partners? Register as Limited Partnership Firm and Limit your liability with Kinja Consultancy
Filing of E-forms
Designated Partner Identification Numbers-DPINs (2 nos.)
Digital Signature Certificates-DSCs (2 nos.)
Issue of Incorporation Certificate
Includes Government Fees and Stamp Duty upto Rs. 1 Lakh Capital Contribution by Designated Partners
What is in this package?
Limited Liability Partnership firm (LLP) is a new concept in firm registration where partners get limited liability protection. This plan is designed to help you register your business as an LLP. Other services like assistance in appointment of auditor, advisory on other government registrations are also covered in the plan.
Who should take this package?
Minimum two directors and two shareholders
Companies, body corporates or already existing partnerships
LLPs registered outside india
Startups and SMEs looking for carrying business with minimal legal formalities
What services are covered in this plan?
Filing of E-forms with the Registrar of Companies (ROC)
Online Documents Collection
Designated Partner Identification Numbers-DPINs (2 nos.)
Digital Signature Certificates-DSCs (2 nos.)
Name Approval
PAN Application
TAN Registration
Issue of Certificate of Incorporation
Includes Government Fees and Stamp Duty upto 1 Lakh Capital Contribution by Designated Partners
Document's Required :
Photo ID proof of partners - Pan Card, Aadhaar Card

Address proof of partners - Passport , Telephone Bills

No objection certificate from the owner

Ownership proof - Property Sale Deed

Rent agreeement of your registered office
 How it's Done :
Purchase of Plan
DSC & DPIN Application
Name Reservation
Filing of application with Registrar
Receipt of Registration Certificate